Field Technician/Installer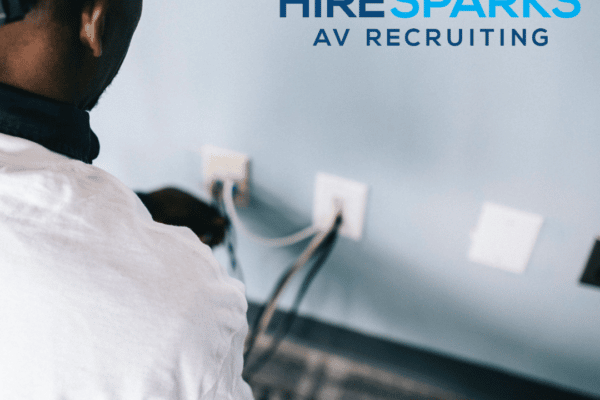 The Field Technician/Installer responsible for the technical and mechanical production, production and engineering support. Maintains client interaction, assessment of site conditions, and training protocols; and to ensure safety training is current. Install A/V hardware from across all leading manufacturers including racks, projectors, video walls, cabling, fiber, visual devices and controls. as specified by blueprints and to specifications, fabrication and basic rack wiring, pulling cable, installing connectors, projector mounting/hanging (ceiling mounts).
Read and interpret electronic schematics and architectural blueprints
Perform preventative maintenance visits to help maintain a stable client-based system
Clean various AV equipment including but not limited to: camera lenses, monitors and equipment fans
Take responsibility to accurately complete job documentation as needed
Field installation of control programs (AMX / Crestron/Firmware) – upload and download capability
Field service support of networked devices (Routers, IP Protocols, etc.)
Perform service tasks in a timely and quality conscious manner including but not limited to: pulling cable, installing connectors, mounting projectors and hanging ceiling mounts
Provide necessary training and support for next level service technicians
Provide end-user client training as needed
Adhere to and understand OSHA standards for all phases of the job
Setup and troubleshoot various video codecs/video teleconferencing systems
Travel to various job sites required
Installation experience of 2-10 years in AV or related industry
Associates Degree or equivalent from two-year college or technical school; or at least two years of experience in equivalent combination of education and experience.
InfoComm, Biamp, ClearOne, Polycom, Extron, Jupiter, Christie Certifications a huge plus
Minimum of 1-2 years installing and commissioning audiovisual equipment including video panels, speakers, racking, microphones, A/V cabling and wiring.
Knowledge of loading and troubleshooting Crestron, Extron, AMX and Biamp control systems required (not programming).
Knowledge installing and configuring Dolby audio systems highly desired not required.
Loading and configuration of Crestron control systems.
Experience with Cisco networking including routers, switches and configuring wireless networks ideal.
Can read CAD generated prints and building blueprints and riser diagrams.
Must have excellent communication skills and possess excellent problem-solving and troubleshooting skills with the ability to do advanced troubleshooting on any device
Must be able to read and write at basic English proficiency.
The ability to perform basic math functions.
The ability to lift 50-60 lbs., climb, crawl, and raise items overhead.