Engineering Manager/Director/VP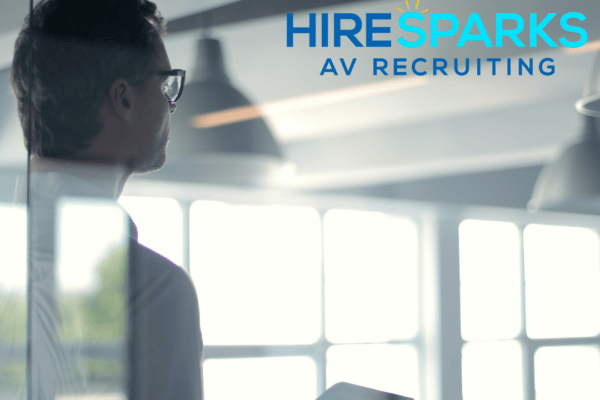 The Engineering Manager is responsible for the technical execution of all company systems. The role focuses on the management of staff responsible for Programming, Configuration, Staging, Commissioning, and Rack Fabrication for all company offices. The role involves personnel management and ownership of standards, processes, and policies related to the technical aspects of audio-visual system delivery. The position will require aspirations for leadership, collaboration, continuous improvement, offering opinions and direction for new initiatives, as well as continued education as our industry evolves. Improving quality, efficiency, and on-time delivery are clear KPIs for the role.
Provide leadership, guidance, and support to personnel including but not limited to work allocation, training, promotion, and enforcement of internal procedures and controls
Provide mentoring and coaching
Contribute considerably to hiring and onboarding practices
Develop department and position training curriculums
Conduct personnel performance reviews
Assess the performance of staff and make improvements or take corrective action
Continually evaluate, maintain, update, and develop department standards, processes, and policies. Documentation of all standards, processes, and policies will be required.
Continually engage with the Director of Operations and other company managers to maintain global standards across all company offices
Remain abreast of technological advances in the field and be able to identify areas of use in the organization
Assist teams in developing project plans, specifying goals, objectives, strategy, scope, budget, scheduling, risk mitigation strategies, approach, deliverables, timelines, and work breakdown structures for project assignments
Monitor and control project labor, quality, and on-time delivery
Implement and/or adhere to existing quality control efforts including but not limited to performing field and office audits of project implementation
Provide labor estimation and advanced technical design support for sales and design teams
Serve as a de-escalation point for project challenges, providing professional client-facing interaction, as necessary
Develop and drive a culture of quality, ownership, and exceptional performance maintaining Company's Core Values
Travel to various job sites, as required
Other duties assigned as necessary.
Bachelor's Degree or equivalent experience
Minimum of six years of technical management experience in a similar or related field
Proficient in Microsoft O365 applications
Avixa CTS preferred
Manufacture Certifications preferred
Experience in the Audio Video industry preferred
Valid Driver's License and clean Motor Vehicle Record
Demonstrated leadership and management skills in a team-oriented, collaborative environment
Ability to motivate and effectively lead large teams comprised of technical and administrative personnel toward a common goal
Highly detail-oriented and strong organizational skills
Strong interpersonal and communication skills (written and oral), with the ability to work effectively with all levels of the organization, both internally and externally
Proven ability to significantly contribute toward or lead initiatives
Technical understanding of audiovisual systems design and installation
Strong understanding of network fundamentals.
Adept with audiovisual best practices for implementation or other electro-mechanical installation techniques
Familiarity with common test and calibration equipment preferred
Strong problem-solving skills and creative thinking to ensure the success of objectives, whether a project or personnel-related
Ability to work and think independently ensuring deadlines are met and standards are upheld
Demonstrated customer service focus and present professional, client-facing communication skills
Ability to work productively with others to communicate areas of improvement or adjustments to company standards