Lead Commercial Audiovisual Technician
Level 3 | $27/hr – $32/hr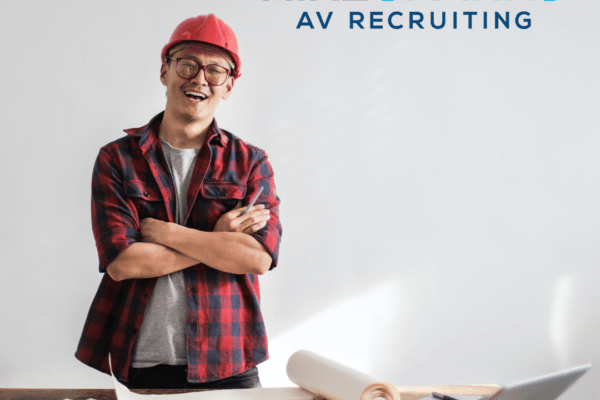 Responsible for diagnosing and repairing various types of audiovisual, videoconferencing, and IT-related systems. Thinking independently and working within the specified guidelines with minimal supervision. Actively participate in mechanical and technical products and processes to ensure a great client experience delivered with the highest quality possible.
Provide technical support for audiovisual, videoconferencing, and IT systems
Diagnose audiovisual, videoconferencing, and IT-related system problems Proactively manage and resolve Service Tickets
Repair audiovisual, videoconferencing, and IT-related systems when possible, including re-terminating various cables
Configure and program equipment for various applications
Interface with manufacturers to identify and resolve issues
Make recommendations as to whether it is better to repair or replace a defective product
Effectively communicate and document activities such as keeping records up to date
3+ years as an Audiovisual Technician or equivalent
Expert knowledge of commercial construction methods such as ceiling deck construction, wall framing, and structural engineering
Must have mastered all aspects of audio-visual field installation
Must have excellent communication skills and possess excellent problem solving and troubleshooting skills with the ability and do advanced troubleshooting on any device
Team leader who possesses excellent leadership qualities and should be able to lead a field team from rough-in to job completion.
Advanced knowledge and hands-on experience with AV equipment
Advanced knowledge of VTC, ATC, networking software, and hardware.
Advanced knowledge of TCP/IP networking, switches, routers, and firewalls is preferred
Advanced working knowledge of computers (Windows-based) and software.
Experience installing Crestron, BiAmp, Polycom, and ClearOne. Overseeing new construction and buildouts, videowalls, teleconferencing equipment etc.
CTS-I Certification or higher is required.
Must have a clean license.